There are 3 fantasies of every man (well almost every man) 
One is to have multiple girlfriends at one time.  Another is to have the ability to meet a woman and in the same night have sex with her…and the last one is to have sex with 2 women at the same time.  Of these 3 things, the last one is the easiest.  However, what makes it easy is not what you would think.  It has less to do with skill and more to do with knowledge and making it happen.
In this episode of the Sexual Life we break this down…how to get a threesome and how to avoid all the pitfalls, and do everything right.
Here's what you will learn
What is the Main Thing You Need to Set Up a Threesome
How to Ask Bring it Up
How to Start It
What's the Dynamic of the Girls
How to Deal With the Resistance
That is exactly what this episode is all about. Watch it here! 
If you liked what you heard and you want to get your 'Verbal Game' down, as well as learn how to get sexual in conversations where you are totally normal and not embarrassing yourself you can download our INSTANT CONNECTION Course for FREE
It is 7 days long and 4 videos breaking everything you need to know about
MEETING WOMEN
STARTING A CONVERSATION
MAKING IT SEXUAL
Plus there's a bonus of our Top Selling TSL Quick Guides from 2014
SEDUCING THE FEMALE MIND | THE EASY DATE GUIDE | THE WAY FO THE SEXUAL MAN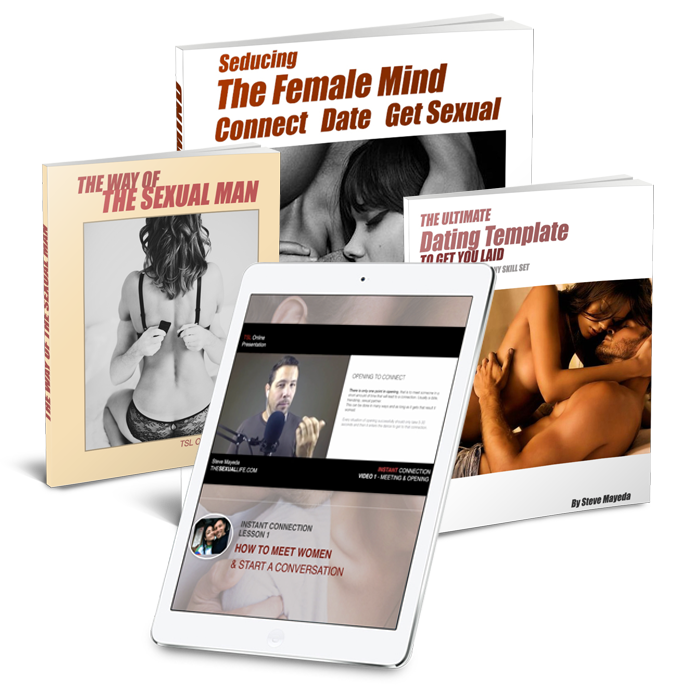 GET IT  FOR FREE!

Start meeting and connecting with women fast, through normal conversation and make it sexual!
It is easy…you'll see.

Enjoy
Steve Mayeda
Dating Coach
Austin, TX
Podcast: Play in new window | Download | Embed