READ THE ARTICE AT – thesexuallife.com/133
One of the first things you hear about Long Distance Relationships is 'Don't do it'. 
When you're in love 'Don't do it' doesn't even make sense.  When it comes to Long Distance Relationships you always hear the criticism and you never hear the possible benefits.   We are going to briefly discuss some of the good things, and some of the things you need watch out for.  Also we are going to cover, what you should really explore in yourself if you're in this sort of relationship.
We have based a lot of this article off the this episode of The Sexual Life Podcast we are talking about I'd give it a listen, a lot of good stuff comes out in the audio recordings rather that might not show itself in the written form.  Episode recorded on a TSL Online call Dec 2015
LISTEN HERE THE SEXUAL LIFE PODCAST 0133

WHAT WORKS
SPACE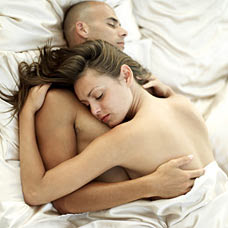 Distance creates desire.  Right now there is a huge movement in the 'relationship advice world' revolving around fidelity.  This was really forged by psycho analyst Esther Perel (you can watch her TED Talk Here).  When it come to relationships couples are having more and more trouble staying together and keeping themselves sexually engaged.  After a few months,  a few years and even more so after you have kids it is harder and harder to keep up our natural sexual desire.  Rather than seeing this as normal, we think there is something wrong or something to our relationship has changed.  We can be in love but desire changes.
When you're in a long distance relationship 'space' is built into the relationship.  You have days apart and are connected only by a few hours out of the day.  You may not see each other for days, weeks or months.  This allows our intimacy and sexual desire to stay aroused and helps us connect deeper to our partner.
Long distance relationships allow us to find a deeper meaning in love, lust and intimacy that in a more 'traditional' relationship becomes quickly dull.    This is one of the reasons I would recommend a Long Distance Relationship, because it will teach you more about love and sex than you could have possibly known without it.
FREEDOM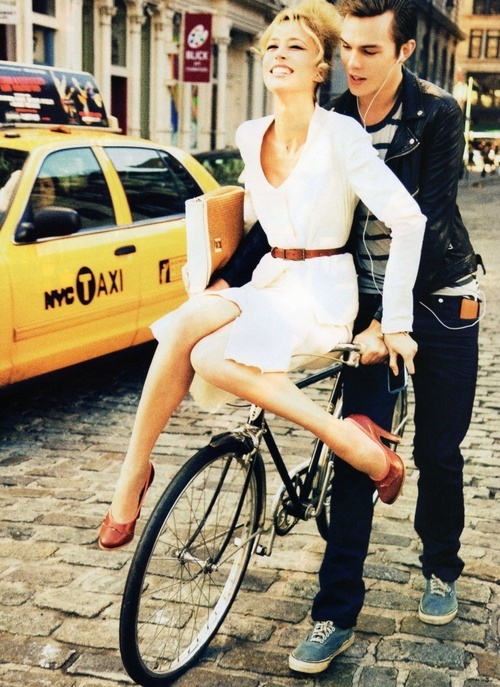 Confinement is the at the root of so much discomfort in our world.   In a relationship the daily interaction and commitment keeps you from focusing on the other things that might need to be developed in our lives.  Not only do you not have any unwritten barriers in your life, you also have most of your time to yourself.   This is key to building a foundation of self that will ultimately make your relationships work better than they ever would have.
One of the biggest problems in people's pursuits of love is that they do not have their lives together.  They are looking for someone to fix or distract them, rather than they fix themselves first.  The freedom of some distance can allow the personal growth necessary to have good relationships.
If you want to have good relationships in your life you have got to be your best self.  A long distance relationship will allow you the benefits of love and limited companionship while giving you time to be your best.
WHAT DOESN'T WORK
LACK OF FOCUS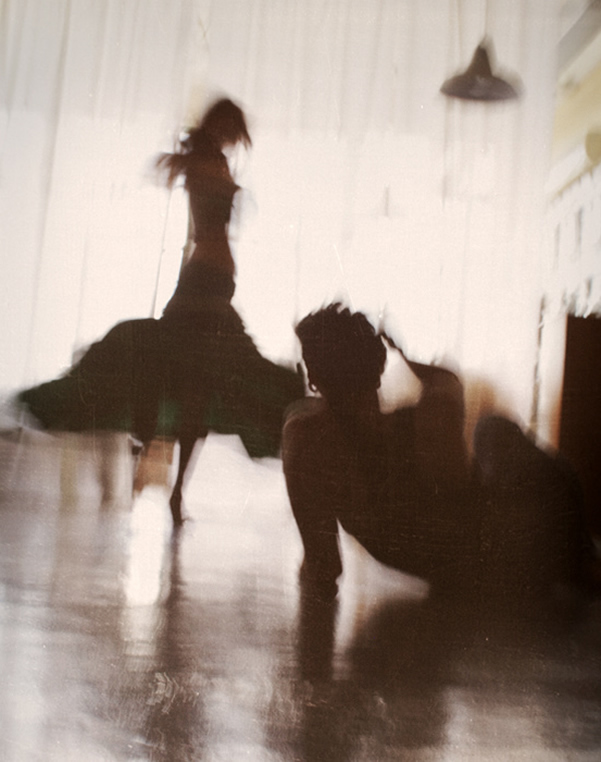 When people talk about what doesn't work in a Long Distance Relationship they always say something like, 'It's just really hard' or 'it doesn't work out'.   These may be true, but they hardly give any advice or might help someone looking for answers in their relationship.   The number one thing people in a Long Distance Relationship need to do is have focus.   You need to have a plan of when you're going to be together.
Pick a date, pick a situation and both of you work on it.  This is your main goal.  Your main goal is not to maintain love apart, but grow your love so it comes together.
Determine what you want and both of you realistically focus on getting there.  If you're not doing that, then what are you doing?  Playing with love?  If you play with things that are as powerful as that while trying to 'hack it' it will end up as a huge slap in the face.  If you're not humble, you're going to be humiliated.
COMMUNICATION 
T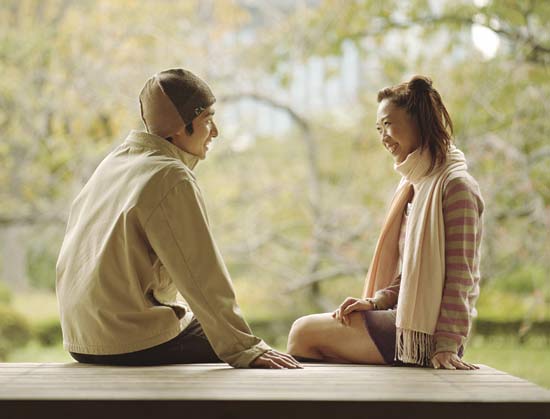 his is one of the hardest things in a Long Distance Relationship.  How do you keep up communication.  Most likely the 2 of you
have different thresholds for this.  She may want to talk forever on the phone or skype, and he may want to just check in a few times a week.  Regardless, communication will not be something that has everything that it would naturally get if the 2 of you were living in the same city.
No matter how much or well you communicate, it is very easy for someone to feel like they are not being fully expressed or heard.   You can set all the rules and guidelines you want but it will never replace being around that person you care about on a day to day basis.
LOOKING DEEPER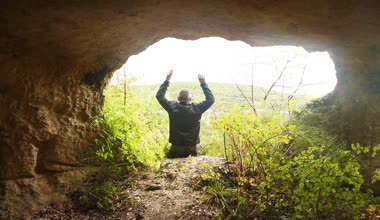 Explore yourself!
You have got to look at this. If you're in a Long Distance Relationship then you need to look at and explore why you have decided to do this.  Of course you're in love and it feels good.  It is the natural thing to do to hold on to it and want to feed it.  I can guarantee you there is more to the story than just that if you're getting into these types of relationships (especially if you have been in more than one).
Most likely there is some insecurity that you haven't fully explored.  This isn't a bad thing, nor is it something you need to get ride of, nor is it something that means you can't have this relationship.  However, if you do not examine it, it will ultimately destroy your relationship.
Without judging yourself, or thinking there is anything wrong with you and your relationship, start thinking things like –
What does this person represent in my life?
What do I find in them, that I can't find anywhere else?
What would happen if they were gone?
Is there something I am afraid of if we were together?
What would I say if we could live in the same city tomorrow?  Would I really want that?
The list could go on.  Really think internally 'why you want this'.
And if you haven't yet dove into what we do here at TSL I would say that is a good starting place.   Self-examination is one of the best places to start when looking to improve yourself.
Explore yourself, examine yourself and from that make the life you want to life.
This is living the Sexual Life.
If you want to take things a step further and master your conversational skills while not ever compromising who you are get this free download – The Instant Connection eCourse.
It will show you how to start a conversation, make it connection and move into the direction you really want.  Whether that is friendship, sexual connection or you just want to have the power to choose where to take your conversation that is exactly what you will learn in Instant Connection.
GET THE FREE DOWNLOAD
INSTANT CONNECTION

eCourse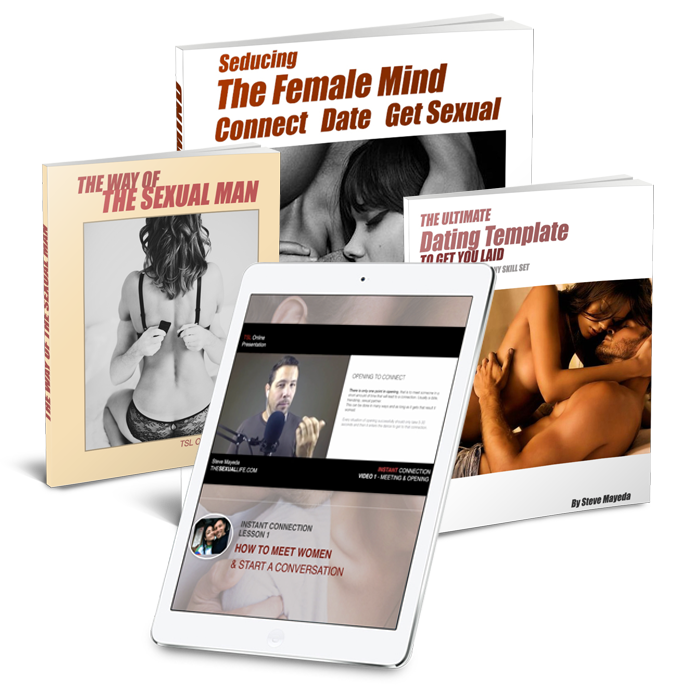 If you liked what you heard and you want to get your 'Verbal Game' down, as well as learn how to get sexual in conversations where you are totally normal and not embarrassing yourself.  You're going to learn a simple and effective way to communicate in just a few days.
It is 7 days long and 4 videos breaking down everything you need to know about
MEETING WOMEN
STARTING A CONVERSATION
MAKING IT SEXUAL
Plus there's a bonus of our Top Selling TSL Quick Guides from 2014
SEDUCING THE FEMALE MIND | THE EASY DATE GUIDE | THE WAY FO THE SEXUAL MAN

Enjoy
Steve Mayeda

Steve Mayeda is a Dating Coach & Lifestyle Entrepreneur in Austin, TX
Email him at Steve@thesexuallife.com
Podcast: Play in new window | Download | Embed